FTC General Counsel Earl Kintner '36 Speaks at His Alma Mater
January 12, 1956
January 12, 1956, Greencastle, Ind. — "Comfortable, complacent citizens are accomplices of demagogues and bystanders when a democracy dies," Earl W. Kintner, general counsel for the Federal Trade Commission, said at a DePauw University convocation today. Kintner, a 1936 graduate of the University, denounced those who deride politics as "disreputable and faintly unclean."
He insisted that America will lose its greatness when citizens default on their inherited liberty and refuse to accept individual responsibility for the country's welfare. Urging his audience to seriously consider a career in politics, Kintner stated, "America must continue to attract to politics the thoughts and efforts of its most able citizens."
A deputy U.S. commissioner with the United Nations Crimes Commission during World War II, Kintner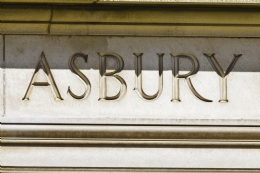 began his career as a lawyer in Princeton, Indiana. Serving as a Naval officer during the war, he was instrumental in establishing the U.S. war crimes prosecuting program.
Kintner has been with the FTC since 1948 and is the originator of a definitive manual for FTC attorneys.
At DePauw, he was editor of the student newspaper, a varsity debater, and a member of the cross country team. He earned his law degree from Indiana University in 1938.
Back