Director of Athletics Page Cotton to Serve as Senior Adviser to President Casey for Athletics
August 10, 2011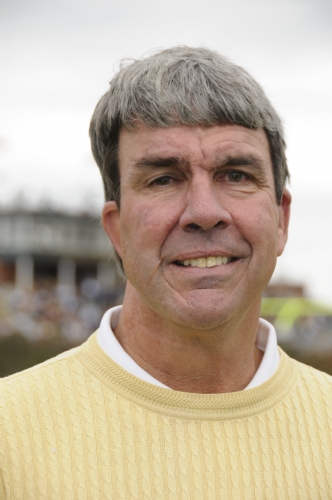 August 10, 2011, Greencastle, Ind. — DePauw President Brian W. Casey announced today that Page Cotton, the University's director of athletics and recreational sports and former head soccer coach, will now serve as a Senior Adviser to President Casey, where he will lead efforts to raise funds for investments in DePauw's athletics programs and facilities.

"For more than 40 years, Page has been at the heart of DePauw's athletic culture. He has a track-record of winning and he possesses an extraordinary dedication to our students," said Casey. "As DePauw positions its athletic facilities and programs for success in a new conference, I can't think of anyone else I would rather have leading these efforts."

"I've thoroughly enjoyed my time as the director of athletics and look forward to the opportunities to further support the future of DePauw's strong athletic program," Cotton said.

In his 15 years as DePauw's Theodore M. Katula Director of Athletics, DePauw teams have won 94 conference team championships including 76 in the Southern Collegiate Athletic Conference. The Tigers won the SCAC President's Trophy (all-sports award) seven times in their 13 years in the conference including each of the last six.

On the national level, DePauw has placed in the top 40 of the Division III Directors' Cup standings nine times in the last 11 years with the highest finish of 13th coming in 2005-06. In all 15 years, the Tigers have finished as the highest ranked Indiana Division III institution.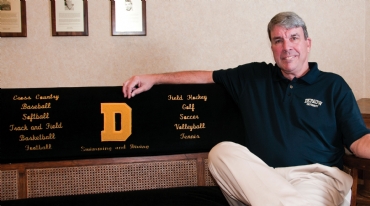 Cotton has overseen the hosting of nearly 30 NCAA Division III Championship events including three national championships. Athletic facility upgrades completed under his leadership include the Lilly Center fitness center expansion. the Blackstock Stadium renovations and the construction of the softball field, all in 1997, as well as the completion of the DePauw Indoor Tennis and Track Center in 2001.

During his tenure, he has directed the athletic department through two conference moves as DePauw left the Indiana Collegiate Athletic Conference in 1998 to join the Southern Collegiate Athletic Conference and this fall begin play in the North Coast Athletic Conference.

A 1969 Springfield College graduate, Cotton came to DePauw as the men's soccer head coach and served in that capacity for 39 seasons before retiring at the conclusion of the 2007 season. He amassed a 390-190-33 record including .500 or better seasons in each of his final 26 years. He also served as head coach for DePauw's men's basketball, men's tennis and women's basketball teams.

Cotton was inducted into the Indiana Soccer Hall of Fame in 2003 and chaired the NCAA Division III Soccer Championships committee. He has served on the NCAA Division III Membership Committee and is a member of the National Business Travel Association's Sports Travel Task Force.

A professor of kinesiology at DePauw, Cotton received the Medora C. Adams Distinguished Professor Award in April, 2004.

Cotton will remain as DePauw's Director of Athletics until the conclusion of a national search for a new athletics director.



Back