Prof. Milton Trusler '31 to Serve on State Music Certification Board
October 27, 1965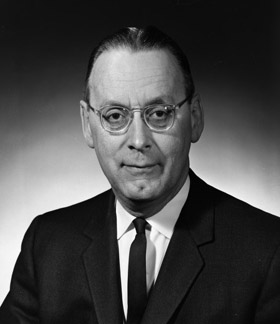 October 27, 1965, Greencastle, Ind. — Milton S. Trusler, director of the DePauw University School of Music, has been elected to membership on the certification board of the Indiana Music Teachers Association.
The board deals with the education requirements of private teachers of piano, voice and other applied music fields.
Trusler was state president of the IMTA in 1962-63.
Professor Trussler received his Bachelor and Masters of Music degrees
from DePauw and the Ph.D. from Indiana University. He has also studied at the Juilliard School of Music, New York University and Northwestern University.
A native of Connersville, Indiana, Dr. Trusler headed the department of music at Arkansas State Teachers' College before coming to DePauw in 1956.
The DePauw University School of Music is the sixth-oldest school of music in the United States. Visit it online.
Back