612 New Students Arrive On Campus Saturday
August 17, 2011
Also: Opening Convocation Webcast Link; First-Year Experience Website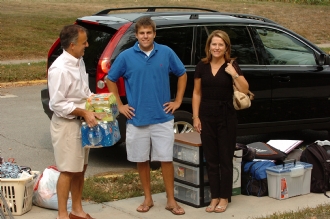 August 17, 2011, Greencastle, Ind. — DePauw University will welcome 611 new students at its traditional opening day this Saturday, August 20. The group of new students includes 589 members of the Class of 2015, as well as fifteen who are transferring to DePauw from other colleges and another eight foreign exchange students.
Eleven percent of the incoming students (67) are coming from outside of the United States; another 18% are American undergraduates who represent a culturally diverse background.
"It's always an exciting time as this institution with a trove of traditions prepares to welcome a new group of students and write a new chapter in its history," says Dan Meyer, vice president for admission and financial aid. "This is a group of dedicated scholars, who bring academic and extracurricular achievement to our campus and represent the diversity that has become a hallmark of the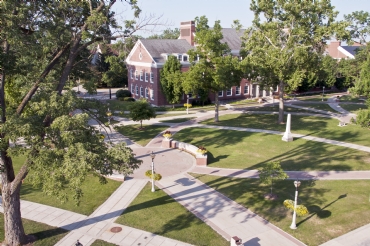 DePauw student experience. We welcome them to our community and stand ready to support them over the coming years."
The campus is making final preparations for the arrival of the entering class, who will begin moving into their residence halls Saturday morning, assisted by their families and the DePauw faculty and staff. A campus-wide picnic lunch will be served, and the new students will process to the Green Center for the Performing Arts for the traditional opening convocation, featuring remarks by DePauw President Brian W. Casey.
Audio and video of the convocation will be webcast live via this link. The program begins at 3 p.m. (EST) Saturday.
The new class is the result of an admission year that saw 5,234 students apply to DePauw, the second-highest total in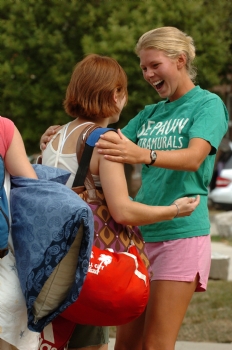 the University's 174-year history. Applications were received from 47 states and 37 foreign countries. In addition to the traditional large numbers of students enrolling from Midwestern states; the incoming class includes forty-three students from China, twenty-one from New York, fourteen from California, and nine from Vietnam. The new students represent 29 states and 20 foreign countries.
Twenty-one percent of the incoming undergraduates are first generation college students -- in other words, no one in their immediate family has graduated from college before. More than 23% of the enrolling students (123) have an alumni tie to DePauw.
Forty-one members of the Class of 2015 were named either valedictorian or salutatorian of their high school graduating class; 39 students were selected class or student council president.
"It promises to be another exciting year on the DePauw campus, with a visit by Yo-Yo Ma among the many opportunities students can look forward to," says Meyer. "Learning in an environment with an average class size of 15, being taught by faculty and not teaching assistants, and participating in a residential campus community with a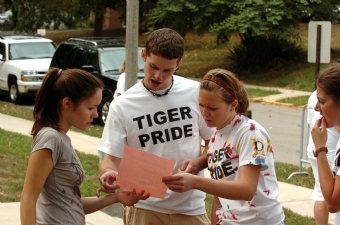 vibrant social scene are qualities that continue to attract terrific students to DePauw. Students who choose this college are also well aware of the strong record of success our graduates have had in the world for almost 175 years. It's a special place."
Prospective students are invited to visit DePauw's Office of Admission online.
The National Survey of Student Engagement (NSSE) finds that DePauw University is within the top 10% of colleges in the nation for the challenges it provides its students and for seniors who report their educational experiences have been enriching. Learn more in this previous story.
Back