SF Chronicle Previews New Opera Based on Book by James B. Stewart '73
August 21, 2011
August 21, 2011, Greencastle, Ind. — "I'm not an opera fanatic, but I have a subscription to the Metropolitan Opera and I do love music," Pulitzer Prize-winning investigative reporter and author James B. Stewart tells the San Francisco Chronicle. Stewart, a 1973 graduate of DePauw University, discusses the new opera, Heart of a Soldier, which is adapted from his book of the same name. "And I started thinking, 'If this was La Bohème, what would the acts be?' Suddenly it didn't seem so far-fetched."
The new work, which is being produced by the San Francisco Opera, will have its world premiere September 10. Stewart and Christopher Theofanidis, composer of the opera, will come to DePauw September 29 - October 1 to participate in DePauw Discourse 2011: Empowering Society Through the Arts.
The Chronicle story details how Stewart's reporting for the New Yorker in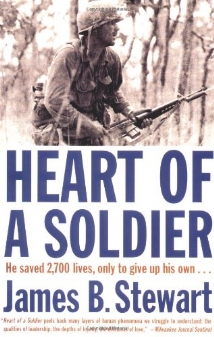 the days following the attacks on the World Trade Center led him to the story of Rick Rescorla, a Vietnam veteran who was head of security for Morgan Stanley.

"I made some extremely modest contributions to our coverage, most of which was focused on Cantor Fitzgerald," Stewart tells the newspaper. "But someone mentioned in passing that at Morgan Stanley, which was the biggest employer in the building, everyone had gotten out. It was an anomaly -- the companies on the floors above and below had lost many people -- and it stuck in my head."
Joshua Kosman writes, "Following that tip led Stewart not just to one story, but to a complex of interlocking narratives, both heroic and romantic, which he explored first in a feature article for the magazine and then in his 2002 book Heart of a Soldier. Now that story has taken yet another turn, becoming an opera ... (which) has its world premiere Sept. 10, one day before the 10th anniversary of the attacks. What Stewart encountered on poking around during the aftermath was a mysterious tale of valor and discipline."
You'll find the full article at the Chronicle's website.

James B. Stewart's other books include Blood Sport; DisneyWar: The Battle for the Magic Kingdom; Den of Thieves; Blind Eye; and Tangled Webs: How False Statements are Undermining America --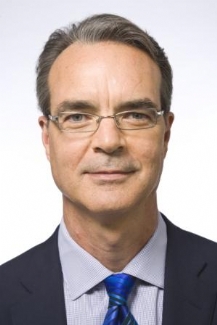 From Bernie Madoff to Martha Stewart, which was released on April 19.

A member of DePauw's Board of Trustees and former chair of the group, James B. Stewart received a Pulitzer Prize for Wall Street Journal articles on the 1987 stock market crash and the insider-trading scandal. He received the George Polk Award in 1987 and Gerald Loeb awards in 1987, 1988 and 2006.
Jim Stewart was the recipient of DePauw's Young Alumni Award in 1988, an Alumni Citation in 1988, an honorary Doctor of Journalism degree in 1989, and the Old Gold Goblet in 2009.
He recently joined the New York Times as a columnist.
Learn more about Heart of a Soldier: A Story of Love, Heroism, and September 11th in this previous story.
Back