Pharez Whitted '82 a "Powerful Soloist with Decibels to Burn": Chicago Tribune
January 19, 2013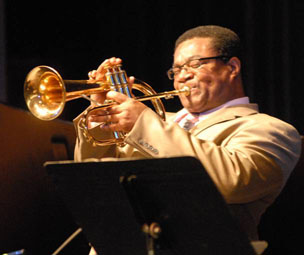 "Chicago trumpeter Pharez Whitted owns a richly deserved reputation as a powerhouse soloist with decibels to burn," opines the Chicago Tribune's Howard Reich. "But for his late set Thursday night at the Jazz Showcase, where he's leading his sextet through Sunday, Whitted turned down the dial, producing some of the most elegant, understated playing many listeners have heard from him."
The newspaper notes, "Some of the evening's music derived from Whitted's finely honed new album, For the People (Origin Records), an all-star affair featuring musicians who have become integral to the trumpeter's work. Most were on stage at the Showcase, making a compelling case for Whitted's original compositions ... The strength of this band rests in its ability to reflect Whitted's aesthetic and build upon it. So though most of these players can unleash considerable energy, power and virtuosity, they instead subtly underscored Whitted's extraordinarily delicate work in For the People (and elsewhere in the set)."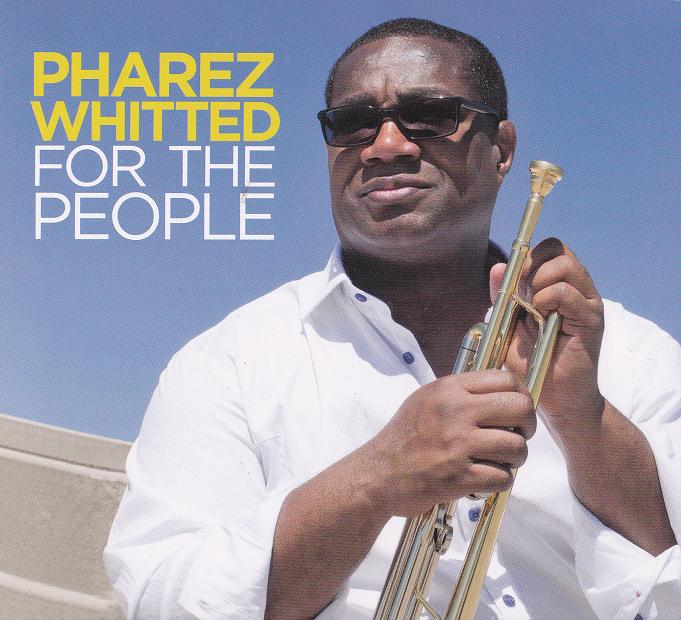 Access the complete review at the Tribune's website.
At DePauw, Pharez Whitted was a music major and played football. He has performed with such notables as Nancy Wilson, Freddie Hubbard, Slide Hampton, Clark Terry, Branford Marsalis, Johnny Griffin, David "Fathead" Newman, George Duke, John Mellencamp, Patti Austin, Aretha Franklin, Chaka Khan, Ari Brown and Ramsey Lewis. Read more in this previous summary.
Back