First-Year Student's DePauw Service Trip to Peru Featured in Newspaper
August 25, 2011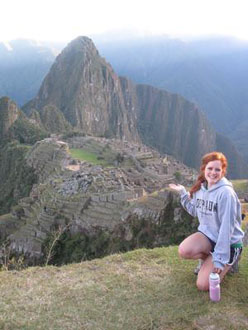 August 25, 2011, Greencastle, Ind. — "Immaculate Conception High School 2011 graduate Bridget McCann recently returned from Peru after a summer service tour with DePauw University's Servicio en las Américas program," begins an article in the Elmhurst Press. It notes that "McCann was one of 17 students invited to participate in the selective program. She spent the first two weeks at DePauw camping outdoors, attending daily Spanish classes, and performing small community service projects around Greencastle in preparation for her trip. From there the group left for Peru for three weeks, specifically to the Manu National Park. The focus was on preservation and conservation of the environment."
McCann, who began classes at DePauw yesterday, says, "It was everything you'd expect to see in a jungle from the way they portray it in the movies, from all the greenery and bizarre plants (and) animals to the absence of electricity and technology. There were even two monkeys that followed us around and would sometimes crawl into our beds in the middle of the night."
The newspaper adds, "After returning from jungle, she headed to the village of Cusco, one of the larger and more developed cities in Peru where she lived with a local Peruvian family and helped build the foundation for a new preschool. The group also visit the Incan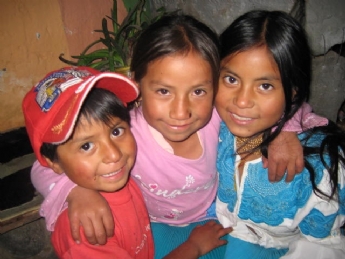 Trail to Machu Picchu, one of the Inca Empire's most substantial ruins, located in the Peruvian Andes."
You'll find the complete article here.
Created as the result of a major gift by Steven L. Trulaske '79, the program allows incoming students who are committed to civic responsibility, social justice, community awareness, responsible leadership, intellectual challenges, as well as the Spanish language and cultures, the opportunity to immerse themselves in a five-week intensive summer program on DePauw's campus and in an international setting prior to the beginning of the academic year.
Learn more about Servicio en las Américas via this link.
Back