Prof. Matt Hertenstein Cited in Arthritis Today Magazine
August 27, 2011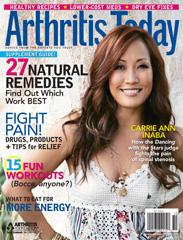 August 27, 2011, Greencastle, Ind. — An article in the September/October 2011 issue of Arthritis Today, headlined "Flip that frown!: It's amazing what a smile can do," offers advice from Matthew J. Hertenstein, associate professor of psychology at DePauw University. Dr. Hertenstein suggests that people smile more often. "If you do that consistently, others around you will smile more, reinforcing your smiling, and you will probably develop more friendships," he says.
Arthritis Today is published by the Arthritis Foundation, the largest national nonprofit organization solely dedicated to the prevention, control and cure of arthritis, the leading cause of disability in the United States. Visit the magazine's website.
A study on smiling in yearbook photos and whether subjects became divorced later in life, which was conducted by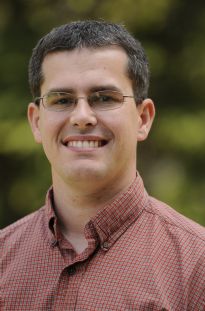 Professor Hertenstein and DePauw students, received worldwide attention in the spring of 2009. The research was first published in the journal Motivation and Emotion. Coverage began in British media outlets, and spread to United Press International, Yahoo! and a piece which aired April 16, 2009 on NBC's Today. The research was included in the New York Times Magazine's "Ninth Annual Year in Ideas" and was cited by India Today, New Scientist and British Columbia's Province.
Hertenstein's research on communicating through touch led to a September 20, 2010 NPR piece and an interview by ABC's Diane Sawyer, as well as a piece in the New York Times.
He is the co-editor of The Handbook of Touch: Neuroscience, Behavioral, and Health Perspectives, recently published by Springer.
Visit Matt Hertenstein's Emotion Lab online by clicking here.
Source: Arthritis Today
Back