Gone to Gulu
August 26, 2011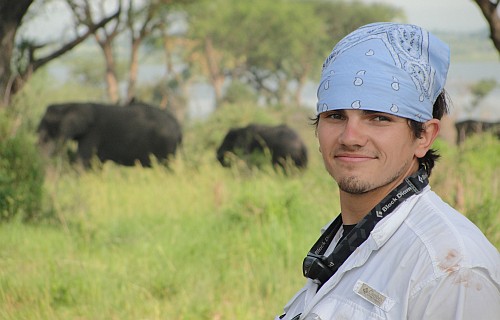 May 2011 graduates J. Adam Hawkins and William "Max" M. Hudson spent part of their summer in Africa – going on safari, traveling by small motorcycles called boda-bodas, and helping coach a local basketball team. However, it was their service – work in a hospital and orphanage in Uganda – that solidified their goal of raising awareness of underserved communities.

Sharon M. Crary, associate professor of chemistry and biochemistry, organized the trip. Hawkins and Hudson asked to join her after traveling together last January to Ecuador during a Winter Term trip with a medical brigade from the Timmy Foundation.

Crary's connection to Uganda began during her postdoctoral work at the Centers for Disease Control and Prevention. She completed fieldwork in Gulu, Uganda, at Lacor Hospital during an Ebola outbreak. Moved by what she saw and the people she met, she knew it would not be the last time she traveled to Northern Uganda.

This summer marked Crary's fourth trip to Gulu. During the last decade, she has organized nearly a dozen fundraisers for St. Jude Children's Home, and last spring she formed a nonprofit organization, Social Promise, Inc., to continue support for both the hospital and orphanage.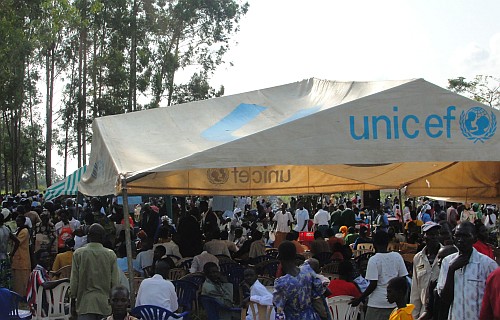 Lacor Hospital, located in Northern Uganda, is a private, nonprofit hospital, whose mission is to guarantee affordable medical services, especially to the most needy. It was founded in 1959 by the Comboni Missionaries for the Gulu Catholic Diocese, and treats 300,000 patients annually – half of them are children under the age of six.

Hawkins, who began medical school at Oklahoma State University this fall, went to Gulu to gain more international medical experience and to help underserved communities. "The experience for me was an affirmation that studying medicine is what I want to do," he says.

Hawkins shadowed a doctor who specializes in infectious diseases. "I saw some of the sickest patients I've ever seen," he says. "A nine-year-old girl was in the hospital with tuberculosis for a second time, in addition to having HIV, meningitis and malaria. It was pretty tough to see.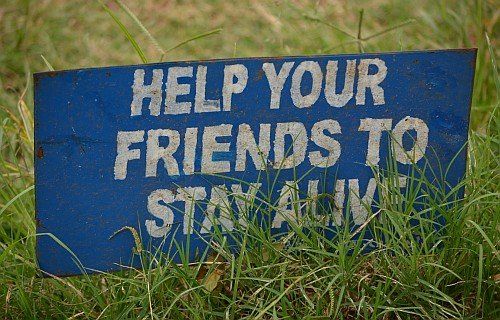 "The main thing that I gained from the trip is more perspective and a better appreciation and understanding of the status and conditions that some poorer communities face around the world everyday," Hawkins says. "The conditions in the hospital are extremely rugged – serving the poorest of the poor in Uganda – but the health statistics have risen tenfold since the hospital opened, and that continues to improve."

"I know that I'm going to get bogged down in studying in medical school, and I might lose some perspective on why I'm here. Remembering my experiences in Africa and Ecuador reinforces my desire to work with patients like the ones I saw at Lacor, instead of working in a hospital where I could make the most money by seeing the most patients," he says.

Hawkins is interested in studying infectious diseases but admits he may change his mind. In the meantime, he joined the board of Social Promise, Inc., and is committed to helping raise awareness of, and money for, the people he met in Gulu.

"Going to Lacor was a good career opportunity for Adam," Crary says. "He has always talked about working as a doctor in a developing country. He plans to go back, and in fact, Lacor is a good place to do a rotation. You see many different kinds of infectious diseases in one hospital."


Hudson (above left) spent most of his time working with children with disabilities at the orphanage. "The hardest part was maintaining a positive attitude with the kids and not becoming overwhelmed by the conditions they live in," he says. "Despite those conditions, the kids were always happy and playful."

Hudson took photos of some of the children at the orphanage, learned their histories and is matching them for a pen pal program with children with special needs at an area high school in Cincinnati. He's looking forward to seeing the connection take place. Hudson says he plans to return to Gulu. Though he begins a full-time job this fall, he also joined the board of Social Promise, Inc., and will continue to help raise awareness of the organization's needs.

Click here to learn more about Lacor Hospital.


Back