Dick Yemm '66 Authors The Stories: Tomorrow - Your Business Without You
October 17, 2008
October 17, 2008, Greencastle, Ind. — Dick Yemm, a licensed certified financial planner and 1966 graduate of DePauw University, is the author of The Stories: Tomorrow - Your Business Without You. The new book is published by Riley's Press.
According to a synopsis of the book, "Real-life stories are used to expose how precarious the survival of a small business can be without a plan ensuring its continuing operation. Included are short stories that offer enlightening, intriguing entertainment that can be read in one sitting or as bedtime reading. The greatest immediate threat to small businesses operated by one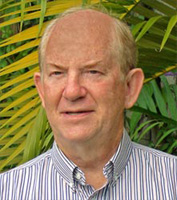 controlling person is that individual's sudden incapacity, not the economy ... After reading The Stories, a business owner should be able to take a potential losing possibility to a winning one for themselves, their family, and the faithful employees who have entrusted their future to them."
Yemm is the principal of First Asset Consultants, LLC, and president of First Asset Managers, Inc. He has been widely published in magazines on the subject of owner transition.
Learn more, and order the book, at Amazon.com.
Back