Mary Meeker '81 a 'Woman to Watch' in Technology: Forbes
August 31, 2011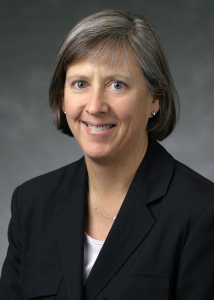 August 31, 2011, Greencastle, Ind. — Mary Meeker, a partner at Kleiner Perkins Caufield & Byers and 1981 graduate of DePauw University, is featured in Forbes magazine. The latest issue examines the "most powerful women in technology" and also spotlights the "world's 100 most powerful women." The editors note, "Our 2011 list admittedly left off several women shifting the power dynamic here in Silicon Valley," listing Meeker and three others as "women to watch."
"The former Morgan Stanley analyst earned the moniker 'Queen of the Net' in the first tech bubble," notes Forbes. "With a second bubble burgeoning, she is sure to play a prominent role once again -- this time as a venture capitalist with Kleiner Perkins Caufield & Byers. Less than a year into her new gig, Meeker has already made headlines with an influential report on the U.S. economy and a $100 million investment in Square that crowned the one-year-old mobile payments startup with a billion dollar valuation."
Read more at the magazine's website.
After earning a B.A. from DePauw, where she majored in psychology, Meeker received an M.B.A. in finance from Cornell University. Meeker also holds an honorary Doctor of Letters degree from DePauw. She was recently announced as one of the featured speakers at Web 2.0 2011 summit.
Back