Tim Solso '69 to Speak at UK Women's Business Forum
September 1, 2011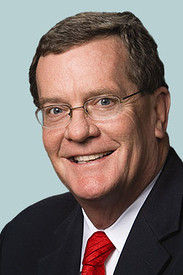 September 1, 2011, Greencastle, Ind. — Tim Solso, chairman and chief executive officer of Cummins Inc. and 1969 graduate of DePauw University, will be among the speakers at the Women's Business Forum. The program will take place September 28-29 at the Rudding Park Hotel in Harrogate, North Yorkshire, England.
"Solso, who retires at the end of the year, will deliver a speech on the need to address bias and promote transparency," notes an article. "Mr. Solso was recently appointed to President Barack Obama's management advisory board to provide advice on how to implement best business practices on matters related to Federal Government management and operations. At the Harrogate event, he will address an audience of 650 of the current and future generation of senior business men and women from the UK, Europe and the USA."
Read more here or visit the event's website.
On May 22, Tim Solso delivered the principal address to DePauw's Class of 2011 and received an honorary doctoral degree at the University's 172nd annual commencement. A summary of his address, "What Will Be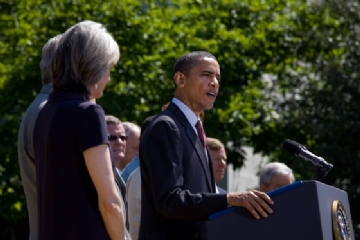 My Contribution?," including links to video and audio clips, can be found here. The entire speech is available on YouTube.
Solso is also the U.S. chairman of the U.S. – Brazil CEO Forum and serves on the board of the Initiative for Global Development. Along with Bill Gates and other leading U.S. business executives, Solso is a member the American Energy Innovation Council. He is a past member of DePauw's Board of Trustees. (at right: Solso, in sunglasses, at the White House with President Obama)
On September 15, Solso will be honored as the 2011 International Citizen of the Year.
Back