MSNBC Article on Job Market Quotes DePauw's 'Career Coach'
September 6, 2011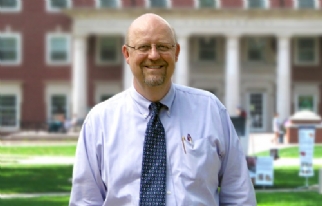 September 6, 2011, Greencastle, Ind. — "For the most part employees have been remarkably understanding about the situations of their employers," Steve Langerud, director of professional opportunities at DePauw University, tells MSNBC. Langerud is quoted in a story on how "overworked, underpaid and unappreciated" workers aren't waiting for the economy to improve before changing jobs -- they're looking now.
"They are 'taking one for the team' in many cases, but banking on a return in salary, benefits, responsibilities when things turn around," Langerud says. "At the same time, as things drag on they are keenly aware of other opportunities that would improve their situation."
Access the complete article at MSNBC.com.
Steve Langerud has helped more than 15,000 people with workplace issues and is regularly quoted in articles on the job market and career development, including a recent nationally syndicated story on hard-to-fill jobs.
Langerud is available to help DePauw students and alumni with career planning. Visit DePauw's Office of Civic, Global and Professional Opportunities here.
Source: MSNBC.com
Back