Pollster Scott Rasmussen '86 to Keynote Florida Convention
September 8, 2011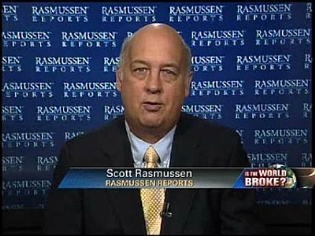 September 8, 2011, Greencastle, Ind. — Scott Rasmussen, founder and president of Rasmussen Reports and 1986 graduate of DePauw University, will provide the keynote address at the 68th annual convention of the Florida Fruit & Vegetable Association. The event will take place September 18-21 at the Ritz-Carlton in Palm Beach and "will focus on issues that are dominating the headlines and continue to affect how Florida producers do business."
Read more here.
An independent public opinion pollster since 1994, Rasmussen makes regular appearances on news broadcasts and in print reports.
He is co-author of the recently released book, Mad as Hell: How the Tea Party Movement is Fundamentally Remaking Our Two-Party System, In Search of Self-Governance and Solving the Budget Crisis: Hope for America's Future.
He co-founded ESPN with his father, Bill Rasmussen, a 1954 DePauw graduate.
Learn more in this recent article.
Back