Human Resource Executive Calls on DePauw's 'Career Coach'
September 15, 2011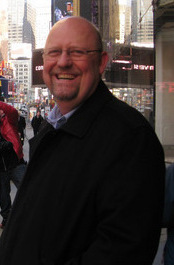 September 15, 2011, Greencastle, Ind. — DePauw University's "career coach," Steve Langerud, "says it's a no-win situation to turn a blind eye to disagreeable people or their actions," notes an article in Human Resource Executive. The piece examines the implications of a new study published in the Journal of Personality and Psychology, which suggests that less-agreeable employees tend to have more success in the workplace. That creates challenges for supervisors and colleagues.
"What I have found in working with clients over the years is that it doesn't pay to pretend the less-agreeable behaviors exist," says Langerud, director of professional opportunities at DePauw. "Those who can name, embrace and manage the behaviors in productive ways are light years ahead of those who simply ignore it."
Langerud says a company's human resources personnel need to address issues surrounding less-agreeable workers head on. "Make a point of conversation within the organization by naming the behaviors," he says. "Give everyone a common language to talk about behaviors at work and how they contribute to long-term success."

Read the complete article at the magazine's website.
Steve Langerud has helped more than 15,000 people with workplace issues and is regularly quoted in articles on the job market and career development, including this nationally syndicated story.
Langerud is available to help DePauw students and alumni with career planning. Visit DePauw's Office of Civic, Global and Professional Opportunities here.
Source: Human Resource Executive
Back