Labor Day Article on Treating Workers Well Quotes Steve Langerud
September 5, 2011
September 5, 2011, Greencastle, Ind. — An article that "takes a look at ways business owners can ensure the prosperity of their operations by treating their employees well" offers analysis from Steve Langerud, a DePauw University expert on workplace issues. "Many small-business owners struggle with motivation, appreciation and feedback," writes Kim Ann Zimmermann. "If you ask your employees for their opinions, a workplace consultant says, be prepared to react."
"Among my small-business clients, the single most important thing employers do to take care of them is also the most simple and costs the least amount of money: Listen," says Langerud, director of professional opportunities at DePauw. "When in doubt about how to treat your employees well, ask them."
Zimmermann adds, "Treating employees well doesn't mean treating them all the same. 'Remember, everyone is different,' Langerud said. 'But we operate as if everyone wants what we want. In working with employees, the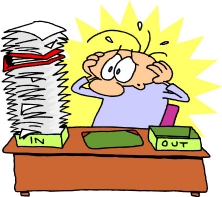 Golden Rule simply does not work. Treating everyone as we want to be treated can lead to disaster.' It takes discipline and good will to ask for employee concerns and to respond. 'If you don't care about what your employees want, then don't ask,' he said. 'It is far worse to ask and ignore than to never ask at all.' "
Access the complete text by clicking here.
Steve Langerud has helped more than 15,000 people with workplace issues and is regularly quoted in articles on the job market and career development. He is available to help DePauw students and alumni with career planning. Visit DePauw's Office of Civic, Global and Professional Opportunities here.
Back