Black & White & Gray
September 16, 2011
How do video games promote ethical positions? Can they enhance our ethical sensibility by simulating real world dilemmas? Game industry insiders and academics from around the country will address these questions during Ethical Inquiry through Video Game Play and Design: A Symposium, hosted at the Janet Prindle Institute for Ethics on Oct. 10-12.
Director of Instructional and Learning Services Donnie A. Sendelbach and Associate Professor of English Harry J. Brown organized the symposium to explore how video games offer an oft-overlooked opportunity for ethical reflection.

"Rather than an event that rehashes what is considered problematic with games – sex, violence – we decided to explore the possibilities games offer with regard to ethical inquiry," Sendelbach says.

The symposium will address issues about how to use games to simulate ethical dilemmas in fields such as law, medicine, and business. Brown, author of Videogames and Education, hopes the symposium gives participants a chance to question the relationship between game world and real world.

"By simulating ethical choices, games can confront the players with choices in ways that traditional pedagogical tools can't," he says.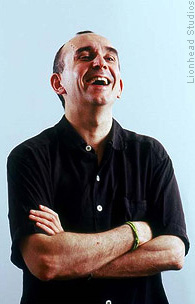 Peter Molyneux, founder of Lionhead Studios and creative director at Microsoft Game Studios, Europe, will give a keynote address to the symposium on Tuesday, Oct. 11. Few designers are more qualified to speak about choice and consequence in video games than Molyneux, who has integrated moral dilemmas into his games for more than two decades.

"Molyneux's games represent some of the most vivid and skillfully crafted examples of games as vehicles for ethical choice and self-examination," Brown says. "He created the 'god game' genre with Populous and Black & White, games that allow the player omnipotent power over a game world, making the player accountable for the decisions he or she makes in shaping that world. In his more recent Fable series, Molyneux emphasizes the ways personal interactions and political decisions reverberate throughout the web of society, often in ways we can't foresee or control. His game designs are moving past the moral binary of good and evil, toward more complex simulations of ethical reasoning in which the 'right' path is often unclear."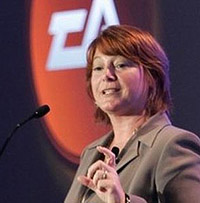 Veteran video game executive and DePauw alumna Kathy Vrabeck '85 will also speak at the event. Vrabeck was president at both Electronic Arts and Activision, two of the video game industry's biggest heavyweights, and headed the digital division at Legendary Pictures, a partner in the production of films including The Dark Knight and Inception.
In addition to the symposium's high-profile industry guests, members of the DePauw community will be joined by their peers to discuss the intersection of games and ethics.

"We wanted to bring together a variety of perspectives for the symposium," Brown says.

Sendelbach adds, "Our goal is that this event will inspire collaborations between the DePauw community and other Indiana schools, as well as professionals in the field of game creation."

For more information, including a complete program and registration details, please visit the symposium's website. You can also follow program updates on the event's Facebook page. Individual sessions are free and open to DePauw's students, faculty and staff. Peter Molyneux's Oct. 11 keynote will also be open to the public.
Back