Kelly Writers Series Welcomes Playwright Itamar Moses October 5
September 22, 2011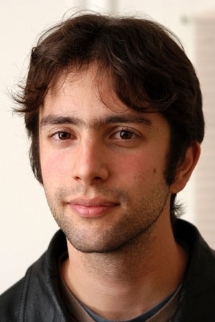 September 22, 2011, Greencastle, Ind. — Three years ago, the Los Angeles Times called Itamar Moses an "ambitious young playwright-as-thinker, already beloved of theater insiders." The Wall Street Journal's theater critic, Terry Teachout, asked, "Is there anything he can't do?." On Wednesday, October 5, Moses will come to DePauw University as a guest of the James and Marilou Kelly Writers Series. His reading, at 7:30 p.m. in the auditorium of the Richard E. Peeler Art Center, is presented free of admission charge and is open to the public. (photo courtesy of Berkeley Repertory Theatre)
Moses is the author of the full-length plays Outrage, Bach at Leipzig, Celebrity Row, The Four of Us, Yellowjackets, Back Back Back, and Completeness; the musicals Nobody Loves You (with Gaby Alter), and Fortress of Solitude (with Michael Friedman and Daniel Aukin); and an evening of short plays, called Love Stories (or But You Will Get Used to It). His work has appeared off-Broadway and elsewhere in New York, at regional theatres across the country and in Canada, and is published by Faber & Faber and Samuel French. He has received new play commissions from the McCarter Theater, Playwrights Horizons, Berkeley Repertory Theatre, Lincoln Center, and the Goodman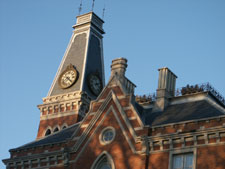 Theatre, among others.
On television, Itamar Moses writes for both TNT's Men of a Certain Age and HBO's Boardwalk Empire.
Moses holds an M.F.A. in dramatic writing from New York University and has taught playwriting at Yale and NYU. He is a member of the Dramatists Guild, MCC Playwrights Coalition, and is a New York Theatre Workshop Usual Suspect.
Learn more about the Kelly Writers Series by clicking here.
Back