Book by Cathy Day '91 Inspires Musical Debuting at Ball State This Week
September 26, 2011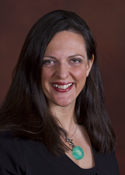 September 26, 2011, Greencastle, Ind. — A new musical, based on the acclaimed novel The Circus in Winter by 1991 DePauw University graduate Cathy Day, will premiere at Ball State University this week. The show was created by students at BSU's Virginia B. Ball Center for Creative Inquiry, and will be staged this Thursday-through-Saturday and October 5 - 8 at Ball State's University Theatre.
A story in Indiana's Logansport Pharos-Tribune begins, "Seven years ago, Cathy Day published her first novel, based on Peru circus stories she grew up hearing from her grandmother. The Circus in Winter was a critical success, garnering nominations for several national awards for the interconnected short stories, each connected to the Greater Porter Circus that wintered in the fictional town of Lima, Ind., based on Day's hometown of Peru."
When work began on the musical,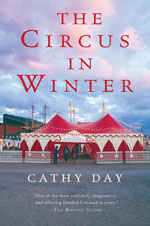 Day was teaching creative writing at the University of Pittsburgh. "When I found out Cathy Day was from Peru, and a female author, everything sounded very interesting," says Beth Turcotte, a theatre professor at Ball State.
In the time since, Day has joined the Ball State faculty as an assistant professor of English. She tells the newspaper, "I went to visit them, and I envisioned they would make something and it would be nice. I didn't really know what to expect."
In the end, the students selected four or five stories from Day's book, which she thought a good move, as the original draft of the musical tried to cover too much ground. "I think it's important that this is not my book," she says. "It's not my story anymore. It's important to let it be what they want it to be. That's probably the best way for it to turn out well. I'm tied to the book, and they're trying to make it a really good musical."
The show is described as "the story of the passion beneath the big top. Join Wallace Porter, a stable owner from Indiana, as he falls in love and searches for his life's work, a journey that culminates in the purchase of his own circus. Filled with fantastic characters, heart-rending moments of love and loss, and extraordinary new music, The Circus in Winter is a feast for the eyes, ears, and heart."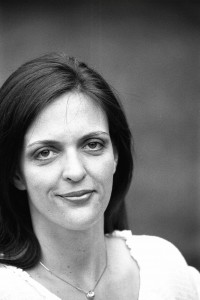 Danielle Rush writes, "Day hopes to have family at the show. Her grandmother, who told her the stories about when circuses wintered in Peru, saw a concert version performed at the former circus winter quarters. 'One hundred years later, to have this happen at that same place, was really cool,' Day said, adding that she is glad to bring attention to her hometown."
You'll find the complete story at the Pharos-Tribune's website.
Cathy Day's The Circus in Winter received praise in numerous media outlets, including the New York Times, Newsday and Sports Illustrated and was one of three finalists for the Story Prize. It also appeared on several year-end "best of 2004" lists. The book, Day recalls, "was born my senior year in Tom Chiarella's senior seminar" at DePauw. Learn more in this previous article.
In 2008, Day published Comeback Season: How I Learned to Play the Game of Love. The Pittsburgh Post-Gazette called the book "a refreshingly strange amalgam of sports saga and coming-of-middle-age memoir." Day appeared on Indianapolis FOX affiliate WXIN-TV in January 2008 to discuss her work. Video clips can be found in this story.
Back