CIO Carol Smith '85 Talks with Campus Technology
September 29, 2011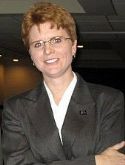 September 29, 2011, Greencastle, Ind. — "The role of the central IT department is to provide a sound, stable working environment that aligns with the mission of the institution," Carol L. Smith, chief information officer at DePauw and 1985 graduate of the University, tells Campus Technology. Smith is one of three IT leaders (the others are from Temple and Santa Clara universities) featured in an article, "The Consumerization of I.T. Pendulum or Wrecking Ball?," which is published in the magazine's October issue.
The story notes, "Smartphones, affordable software, cloud computing, crowdsourcing, social media .... the burgeoning consumer-tech market is creating new challenges for higher education IT departments. As increased expectations of mobility and connectivity have students and faculty looking to consumer technology to meet their academic needs, IT must revamp operations and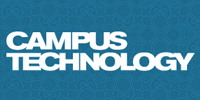 infrastructure to meet the demand, while keeping security risks and budgets in check."
"I'm not sure that our role has really changed because of the new computing environment, but the details and the day-to-day certainly have and continue to evolve," Smith says. "The IT department has to be able to balance solidity with flexibility to be most successful." She adds, "The IT department has shifted from being the central entity on campus that provides and manages (i.e., "controls") all things IT, to one whose most powerful function is to act as a connector and an enabler."
Visit Campus Technology online.
Back