Nationally Syndicated Column on Online Reader Comments Cites Prof. Bob Steele '69
October 1, 2011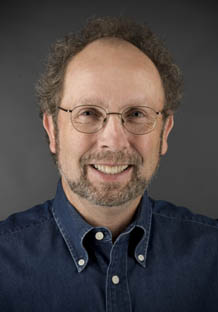 October 1, 2011, Greencastle, Ind. — "More speech is not necessarily a positive development," begins a nationally syndicated op-ed which cites a DePauw professor. Froma Harrop writes, "News sites' online forums have unleashed speech in quantity, for sure. But they've given a stage to swarms of moronic insults and outright lies, most cloaked in anonymity or false identities. Such comments waste our time -- but of larger concern, they degrade the civic culture and undermine thoughtful attempts to craft public policy."
She continues, "Speaking at a recent National Conference of Editorial Writers meeting in Indianapolis, Bob Steele, director of an ethics institute at DePauw University, called the situation a 'disaster' ... For news media, the challenge will be to avoid oversanitizing what
readers say while maintaining a basic code of civility. They don't want to curb a passionate and lively back-and-forth. 'It's not 'do no harm,' ' Steele said. "It's 'minimize harm.'  "
Harrop is the current president of NCEW. You'll find her complete column at the Columbus Dispatch's website.
Robert M. Steele is Phyllis W. Nicholas Director of DePauw University's Janet Prindle Institute for Ethics and Distinguished Professor of Journalism Ethics. A 1969 graduate of DePauw, Dr. Steele is one of America's leading experts on media ethics and is regularly quoted in news stories. This week, he discussed a new book on Sarah Palin with the Boston Globe.
Back