Anna Cahill Leonard '88 Appointed President of AxiCom US
October 3, 2011
October 3, 2011, Greencastle, Ind. — Anna Cahill Leonard, a 1988 graduate of DePauw University, has been appointed president of AxiCom U.S. In this newly created role for the global technology communications firm, Leonard will set a strategic vision for and oversee operations across AxiCom's U.S. network, as well as provide senior counsel to key clients.
Leonard joins AxiCom from Blanc & Otus, where she was chief operating officer and executive vice president. During her 25-year career, she has led high profile programs for a variety of major brands including Analog Devices, Mentor Graphics, NEC and Qualcomm. Prior to her tenure at Blanc & Otus, Leonard was managing director and executive vice president of Porter Novelli.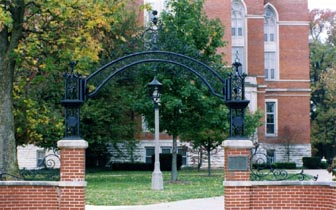 "AxiCom excels at building corporate positioning campaigns that drive real impact for its clients across b2b and consumer markets," notes said Julian Tanner, principal and CEO of AxiCom Europe. "Anna is known as a trusted advisor to technology brands and will be an enormous asset in laying the roadmap for the growth of AxiCom's U.S. market, while enhancing our global offering."
According to Leonard, "The consumerization of enterprise computing, cloud computing, green technology, mobility and social applications has placed new levels of importance on providing a holistic approach to communications for technology brands . I'm thrilled to work with AxiCom in leveraging its deep expertise across the technology spectrum to help clients navigate this new marketplace."
Visit AxiCom online.
Back