When it Comes to News, "You Get What You Pay For": Prof. Mark Tatge
October 13, 2011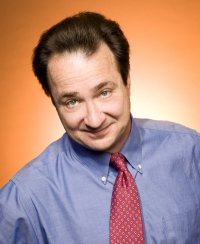 October 13, 2011, Greencastle, Ind. — While the traditional news business contracts, AOL Patch is in the process of adding 16,000 unpaid bloggers to its ranks, notes Mark Tatge in an Indianapolis Star op-ed. "AOL's success in recruiting so many people to do unpaid work is more a comment on the sorry state of the U.S. economy than it is on how enviable it is to work for AOL," asserts Tatge, Eugene S. Pulliam Distinguished Visiting Professor of Journalism at DePauw University.
"Paid media writing, reporting and editing jobs are scarce," he writes. "About 30 percent of the nation's journalists have lost their jobs since 2000, casualties of newsroom budgets that have been slashed as advertising -- the lifeblood of a newspaper company -- has dried up.
"So why should you care that newspapers are struggling? Because our nation is built on the premise that an engaged, informed public is best equipped to chart its own course," declares the professor, a veteran investigative editor and reporter. "As the traditional model for journalism has been challenged, so, too, have standards. At a newspaper,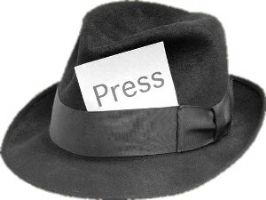 content is checked for factual accuracy, grammar and spelling. Reporters actually report, talking to sources, crosschecking information with other sources, sifting through loads of chaff to find the kernels of truth. And when reporters file their stories, layers of editors further refine each passage, from fact-checking names at the most basic level to raising higher-level questions of fairness, ethics and completeness. The result is a product that has been vetted. It is not a perfect process. Humans make mistakes. But credible news organizations have policies to correct those mistakes."
And, the process of creating news is not inexpensive, Tatge points out.
"Backers will argue that adding voices to the public debate means that democracy is better served. But what has emerged is a cacophony of spin, hype and bluster. Facts are routinely mangled. The free, fast-moving nature of the Internet seems to foster bad behavior among Web posters and newsmakers who understand how the game is played. They exploit the Internet's flaws to their advantage."
Professor Tatge's column concludes, "We have access to more information than ever, but less of it seems to be true. The lack of serious journalism and the rise of Internet misinformation is depriving us of what we should treasure most -- impartial, factual information provided to citizens who make
decisions. The next time you hear about bloggers working for free at AOL or the Huffington Post, remember: You get what you pay for."
You'll find the complete column at College News.org.
Mark Tatge's long career in journalism has included stints as Midwest bureau chief for Forbes magazine, as an investigative reporter at the Cleveland Plain Dealer's statehouse bureau, and positions with the Wall Street Journal, Dallas Morning News and Denver Post. The author of the New York Times Reader: Business and Economics, he also serves as professor of communication and theatre at DePauw.
Tatge discussed media coverage of the "Occupy Wall Street" movement with the Christian Science Monitor last week.
Back