Prof. Jeff McCall '76 Offers First Amendment Clarification to Hank Williams Jr.
October 14, 2011
October 14, 2011, Greencastle, Ind. — "Once again, a celebrity who has suffered the consequences of ill-advised comments has whined that their free speech rights have been violated," writes Jeff McCall in an op-ed distributed by the Indianapolis Star. "Hank Williams, Jr. is the latest entertainer to misinterpret the First Amendment and thinks he can say whatever he wants without repercussion."
The country singer's "clumsy comments that compared a golf pairing of President Obama and Republican John Boehner to a meeting between 'Hitler and Netanyahu' " led to the decision by ESPN to permanently pull William's musical introduction to Monday Night Football. Williams responded that the network had "stepped on the toes of the First Amendment," which protects freedom of speech.
McCall, professor of communication at DePauw University, writes, "Williams should note that the First Amendment says, 'Congress shall make no law… abridging the freedom of speech,' not 'ESPN should have to tolerate goofy singers who say things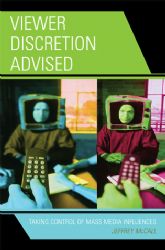 that harm the channel's image.' "
He adds, "The First Amendment protects citizens from government sanctions for speaking freely. Cultural fallout and financial consequences are the concern of the speaker."
Access the complete piece at College News.org.
A 1976 graduate of DePauw, Jeffrey M. McCall is frequently called upon by major news outlets to discuss media matters and has been quoted in more than 100 newspapers. He was recently cited in a Christian Science Monitor story on the impact of the National Football League and offered a newspaper op-ed on Fox News Channel.
The professor, who serves as faculty adviser to student radio station WGRE, is the author of Viewer Discretion Advised: Taking Control of Mass Media Influences.
Source: Indianapolis Star
Back