Steve Langerud Discusses Planning for Retirement in Today's New York Times
October 23, 2011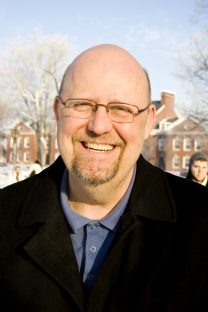 October 23, 2011, Greencastle, Ind. — "Should 65 Be Your Magic Number?" when it comes to retiring, the New York Times' Eilene Zimmerman is asked in her "Career Couch" column today. She writes, "First, make sure you would be in a financial position to retire. 'You must understand how much money you have access to today and how deeply you are willing to dip into it if you stop earning entirely,' says Steve Langerud, director of professional opportunities and an alumni coach at DePauw University in Greencastle, Ind."
Talk about your situation with a financial planner, the piece advises. "Layered atop your financial needs are health concerns, which, of course, can arise suddenly, Mr. Langerud says. Look at your health history and make a plan that includes the possibility of illness, he says."
Read more at the Times' website.
Steve Langerud has helped more than 15,000 people with workplace issues and is regularly quoted in articles on the job market and career development, including recent pieces distributed by Scripps Howard News Service and in the Miami Herald, Chicago Tribune and U.S. News & World Report.
He is available to help DePauw students and alumni with career planning. Visit DePauw's Office of Civic, Global and Professional Opportunities here.
Back