Robert Schrier '57 Examines US Presidents' Contributions, Mental and Physical Illnesses in Book
August 5, 2011
August 5, 2011, Greencastle, Ind. — Robert W. Schrier, M.D., professor at the University of Colorado, School of Medicine and 1957 graduate of DePauw University, is the author of Profiles of American Presidents in the Twentieth Century: Merits and Maladies - From Theodore Roosevelt Jr. to William Jefferson Clinton - Contributions, Mental and Physical Illnesses.
A synopsis notes, "A realization that United States presidents have had mental and/or physical illnesses at critical times during their administration is very important for our country. This book ... discusses these issues relating to all 17 U.S. Presidents in the twentieth century when over 70 million people died in military conflicts. The past failure to use the 25th amendment in such times of crises has implications for the future of the country."
Learn more, and order the book, at Amazon.com.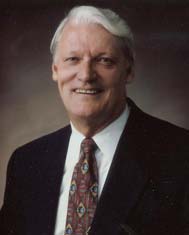 Dr. Schrier is the former chair of the department of medicine at the University of Colorado School of Medicine, a post he held for 26 years. He also led the division of renal diseases and hypertension for 20 years. In 1989 he was elected a member of the Institute of Medicine of the National Academy of Sciences. He has been president of the Association of American Physicians, American Society of Nephrology, National Kidney Foundation, and International Society of Nephrology. Schrier is a Master of the American College of Physicians and Honorary Fellow of the Royal College of Physicians. He has authored over 1000 scientific papers and edited numerous books. Schrier's research has been funded by the National Institutes of Health for over 35 years.
Learn more in this recent story.
Back