"Guerilla Librarian" Quoted by Inside Higher Ed
November 2, 2011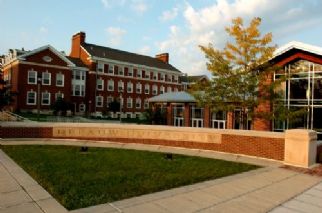 November 2, 2011, Greencastle, Ind. — Mandy Henk, coordinator of access services at DePauw University is among the "guerrilla librarians" serving the Occupy Wall Street protesters, one of "the people organizing and distributing books and periodicals to keep the demonstrators informed and entertained," notes Inside Higher Ed. Scott McLemee writes, "A library was established in Zuccotti Park at the very start of the Occupy Wall Street demonstrations, and it has received a good deal of attention. Several more sprang up as the protests spread."
According to Henk, "A lot of academics have volunteered, mostly grad students or professors from the New York area." She adds, "People are
enjoying having a space where they are surrounded by books and ideas. The great thing about Zuccotti is that constant political and economic debates take place that people might otherwise shy away from."
Read more by clicking here.
Henk was also cited in recent stories in Library Journal and distributed by the Dow Jones News Service. She's scheduled to be a guest on next Wednesday's edition of American Public Media's The Story, hosted by Dick Gordon.

Back