Morgan Murphy '07 Joins Moser & Marsalek
November 9, 2011
November 9, 2011, Greencastle, Ind. — Morgan C. Murphy, a 2007 graduate of DePauw University, has joined Moser & Marsalek P.C. in St. Louis. A recent graduate of the Washington University School of Law, Murphy will practice in the law firm's medical & health care litigation group.
While in law school, Murphy "worked in law clinics and legal aid positions to assist low-income St. Louisans navigate the judicial process," notes an announcement. "She brings the lessons she learned through her work there -- the importance of fairly and accurately assessing facts and case law, and ensuring that clients stay informed of their case's progress -- to her representation of physicians and health care providers as an attorney with Moser & Marsalek."
"The doctors with whom we work are extremely well-educated and knowledgeable,"says Murphy, who majored in English (literature) and Romance languages at DePauw and graduated magna cum laude. "Our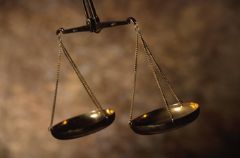 clients help teach us about the work they do, which better equips us to defend them." She adds, "Medical negligence work in particular is very interesting because I am constantly learning something new, often from the best doctors in their fields."
Read more here.
Back