ESPN Founder Bill Rasmussen '54 Speaks to Young Entrepreneurs
November 19, 2011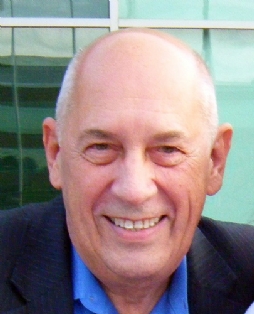 November 19, 2011, Greencastle, Ind. —"In 1978, Bill Rasmussen had just gotten fired and didn't know what he would do next. What he did next has changed the course of television and sports ever since," begins a story in the Wichita Eagle. Rasmussen, a 1954 graduate of DePauw University, is the co-founder of ESPN and was the featured speaker at at the Youth Entrepreneurs Kansas breakfast, which took place Thursday, November 17.
"In the audience were dozens of students who hope one day to start their own companies," writes Dan Voorhis. "After the program, they enthusiastically lined up to have Rasmussen sign a copy of the book about his experiences, Sports Junkies Rejoice: the Birth of ESPN, and to have a few words with him."
The article reports, "Rasmussen's story began with the day he lost his job as communications director of the New England Whalers, a pro hockey team in Hartford, Conn., after the team missed the playoffs. Rasmussen went to an already-scheduled TV interview, and while there they started talking about developing a package of University of Connecticut basketball games for the local cable channel, and then for all of the cable systems in Connecticut. After a little thinking and researching he grasped a miraculous fact: The technology and the audience was just emerging to allow for the creation of something new, a channel devoted to sports (or weather or news ) 24 hours a day. All he had to do was find the financial backing to do it."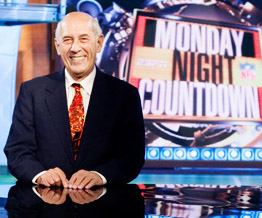 ESPN signed on in September 1979. Today it "provides sports 24-hours a day over six U.S. networks and 46 international networks."
Access the complete article -- "Founder of ESPN speaks to young entrepreneurs" -- at the Eagle's website.
Bill Rasmussen is among 39 business leaders interviewed in a recent book, Tough Calls From the Corner Office. He was recently recognized as one of the 2011 class of "The Champions: Pioneers & Innovators in Sports Business."
He co-founded ESPN with his son, Scott Rasmussen, a 1986 graduate of DePauw and one of the nation's most recognized pollsters.
Source: Wichita Eagle
Back