Steve Langerud Offers Thoughts on Workplace Community Service Projects
December 1, 2011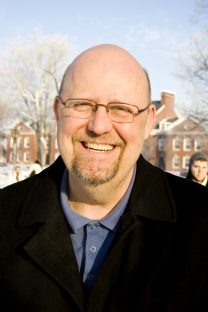 December 1, 2011, Greencastle, Ind. — "You may be wondering how to set up and implement your own service project," begins an article at AllBusiness.com. "Steve Langerud, director of professional opportunities at DePauw University and a workplace consultant, says that community service can be one of the deepest and most meaningful experiences your organization can have -- or it can be more work than it's worth."
Langerud offers the Dun & Bradstreet-owned site several tips, among them "go local" and "prepare your group for the experience, have the experience, and then reflect on the experience."
Read the complete piece here.
Steve Langerud has helped more than 15,000 people with workplace issues and is regularly quoted in stories on the job market and career development,
including an MSNBC.com report earlier this week. He is available to help DePauw students and alumni with career planning.
Visit DePauw's Office of Civic, Global and Professional Opportunities here.
The 2011 National Survey of Student Engagement finds that by their senior year, 83% of DePauw students had participated in community service or volunteer work. Read more in this summary.
Back