Mike Stehlik '86 Steps Down as Women's Soccer Coach at Gustavus Adolphus College
November 30, 2011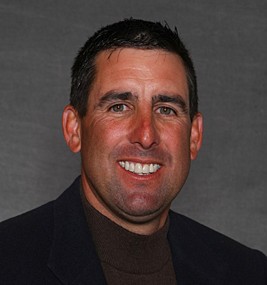 November 30, 2011, Greencastle, Ind. — Mike Stehlik today announced he is resigning as head women's soccer coach at Gustavus Adolphus College after 22 years directing the program. "Stehlik has decided it is time to step away from collegiate athletics and pursue other interests in his life," notes the college's announcement. "A 1986 DePauw University graduate, Stehlik compiled an overall mark of 223-137-30 in his 22 seasons and ranks 35th in career victories in NCAA Division III women's soccer history."
At the end of the season, I made a personal decision that for the program to move forward I felt like it needed a change," says Stehlik, who majored in anthropology at DePauw. "The best way

for that to happen was for me to step aside. I have no regrets, the friendships that I have made and quality of people I have worked with at Gustavus over the past 22 years, have made my time here very special."
"We have been fortunate to have had Mike serve this institution, the athletics program and hundreds of student-athletes with passion and class for the past two decades," Al Molde, athletics director at Gustavus Adolphus College. "He has contributed a great deal to the Gustavus community and we wish him the very best as he moves on to new challenges in his life."
Read more by clicking here.
Back