Daniel Lewis Jr. '58 Honored by Indiana State Bar Association
December 2, 2011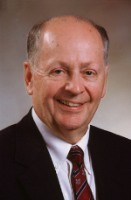 December 2, 2011, Greencastle, Ind. — "Attorneys Daniel Lewis Jr. and Arthur Roule Jr. have been side-by-side for a long time: From their time in a La Porte elementary school to their current jobs," begins an article published in Indiana's La Porte Herald Argus. "Both Lewis and Roule are La Porte residents who were born in 1935. The life-long friends started kindergarten together at Lincoln School and continued to be classmates at Central Junior High. After they graduated together from La Porte High School in 1954, Lewis attended DePauw University and Roule attended the University of Notre Dame."
Lewis is a 1958 graduate of DePauw. Roule tells the newspaper, "Although we were at separate institutions through college and law school, we both came back to town at the same time. We were admitted to practice on the same day."
Brianne Eichman writes, "The pair,who currently work for Newby, Lewis, Kaminski & Jones, LLP,received awards recently from the Indiana State Bar Association for practicing 50 years of law. "Lewis has practiced law at NLK&J since 1961, and Roule practiced at a firm eventually known as Osborn, Baugher & Roule until he joined NLK&J in 2008."
Lewis, who majored in history at DePauw, tells the newspaper,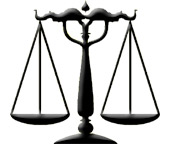 "It's a matter that's gratifying to be able to solve problems, meet the needs for people and develop friendships that endure as a result. I really have enjoyed developing relationships with clients that have lasted over decades and generations."
Read more at the Herald Argus' website.
Source: La Porte Herald Argus
Back