Organization Supported by Student Volunteers Receives Grant
December 25, 2011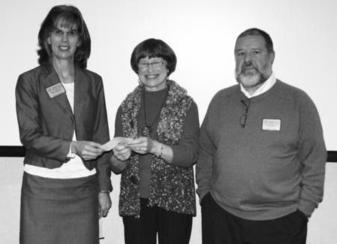 "From humble beginnings 25 years ago, the Center has grown to a staff of 40 DePauw University students tutoring approximately 50 students each year," notes the Greencastle Banner-Graphic, which reports that the Reading Improvement Center has received $5,000. The gift was made possible, in part, by a matching grant from the Rotary Club of Greencastle.
A photo (seen above) shows Rotarians Nancy Michael and club president David English'72 making the check presentation to Ellen Dittmer of the RIC, who is standing between them.
"Dittmer said the Center's leadership would like to reach more children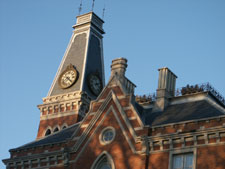 and is trying to expand its base," the text adds.
Access the item at the newspaper's website.
The 2011 National Survey of Student Engagement finds that by their senior year, 83% of DePauw students had participated in community service or volunteer work. Read more in this summary.
Source: Greencastle Banner-Graphic
Back