Bestseller by Barbara Kingsolver '77 is Part of USA's First 'World Book Night'
December 29, 2011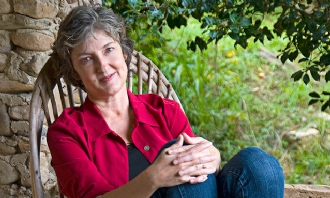 "Tens of thousands of copies of classic titles by authors including Maya Angelou, Dave Eggers, Alice Sebold and John Irving are set to be given away across America next April as part of the U.S.'s first celebration of World Book Night," reports the UK's Guardian. Alison Flood reports, "American organisers have now announced the line-up of 30 titles, which 50,000 US volunteers will be handing out on (April 23), ranging from post-apocalyptic nightmare in Stephen King's The Stand to the 1960s in the Congo in Barbara Kingsolver's The Poisonwood Bible, from Rebecca Skloot's investigation of the life of the Southern tobacco farmer whose cancer cells changed modern medicine, The Immortal Life of Henrietta Lacks, to Alice Sebold's novel about the rape and murder of a teenager, The Lovely Bones."
"We want the book givers to reach out to new or light readers, especially in underserved places like nursing homes, schools, hospitals and poor neighbourhoods, but also in public gathering places like coffee shops and malls," says Carl Lennertz, U.S. executive director of World Book Night.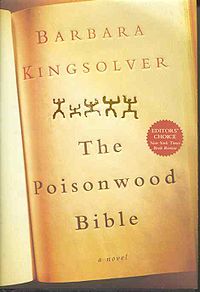 "And by offering a range of fiction, non-fiction and books for teens, we believe we have great books that the givers will be passionate about handing out, and will appeal to a wide audience of potential new readers."
Read more at the newspaper's website.
Barbara Kingsolver is a 1977 graduate of DePauw University, where she majored in zoology (biological sciences). Her acclaimed books include The Bean Trees; Animal, Vegetable, Miracle: A Year of Food Life; and The Lacuna, which received the UK's Orange Prize and the Library of Virginia's 13th Annual Library of Virginia Literary Award for fiction. The Poisonwood Bible was a finalist for the Pulitzer Prize and won South Africa's National Book Award.
In 2000, President Clinton presented Kingsolver with a National Humanities Medal, America's highest award for service in the arts and humanities.
In April, Kingsolver received the LEAF Award for Lifetime Environmental Achievement in the Fine Arts from Duke University's Nicholas School of the Environment.
Rebecca Skloot visited DePauw University on September 9, 2010 as a guest of the Timothy and Sharon Ubben Lecture Series.
Source: Guardian (UK)
Back