Book by Prof. Yung-chen Chiang One of China's 10 Best for 2011
January 3, 2012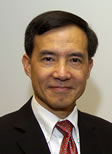 Educating Hu Shi, 1891-1917, authored by Yung-chen Chiang, professor of history at DePauw University, has been selected by the Shenzhen Book Festival as one of the ten best books published in China in 2011. The review panel for the list consisted of 29 individuals, including publishers, scholars, writers, and media representatives.
Four of the "Top Ten of 2011" are Chinese translations of books originally published in foreign languages. Professor Chiang's work received the same number of votes (fifteen) as An Interpretation of the Cultural History of China by Yale University Professor Emeritus Yu Ying-shih. Both ranked as number 8.
"As a celebrity and intellectual superstar in modern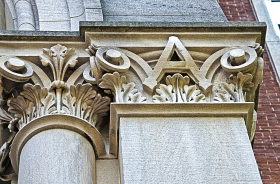 Chinese history, Hu Shi has long been closely scrutinized and yet fundamentally misunderstood," notes a synopsis of Dr. Chiang's book. "Educating Hu Shi, the first of a projected five-volume new biography, titled You Shall Know the Difference Now That We Are Back Again -- Hu Shi, tells his life from his birth in 1891 to 1917 when he finished his education in the United States and returned to China. This new biography will be a treasure trove for all Hu Shi scholars, for it utilizes almost all of his diary, life-writing, and correspondence."
Learn more in this previous article.
Back