Stevie Baker-Watson Named DePauw's Theodore Katula Director of Athletics and Recreational Sports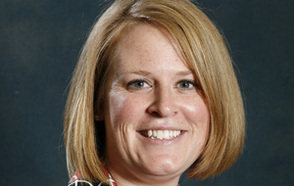 January 6, 2012
Stefanie 'Stevie' Baker-Watson, Assistant Athletic Director at North Central (Ill.) College, has been named DePauw University's Theodore Katula Director of Athletics and Recreational Sports, replacing Page Cotton

"The opportunity to join DePauw University as director of athletics and recreational sports is tremendously exciting and humbling," Baker-Watson said. "DePauw has a clear commitment to the personal success of its students - both in the classroom and on the playing field - and I look forward to working with a staff that strives for excellence in every endeavor. The success DePauw has experienced at the conference and national level reflects a high level of institutional dedication to an outstanding student-athlete experience."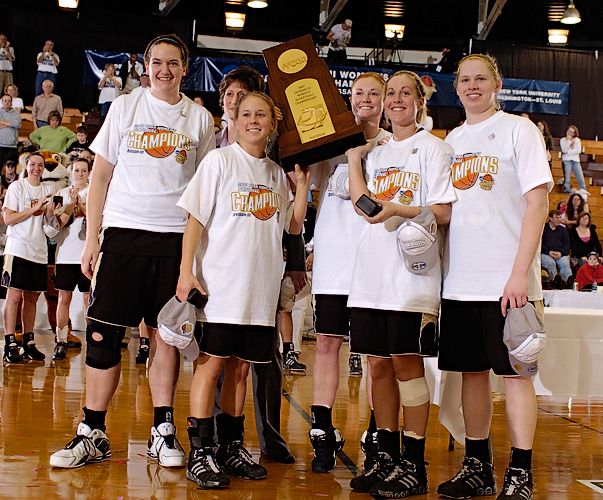 "I am extremely pleased with the outcome of the search and I would like to thank the coaches and faculty members who served on the search committee," DePauw President Brian Casey said. "Stevie's years of experience and commitment to the mission of Division III athletics and to the excellence of our student athletes will serve DePauw well. I again thank Page Cotton for his many years of exemplary service to the University, and I know that in the years ahead Stevie will build upon the strong foundation he has established for DePauw athletics."

Baker-Watson started at North Central in 2007 and has directed the department's compliance and eligibility activities as well as all aspects of its student-athlete leadership development programming. Through her work with the Student-Athlete Advisory Committee, Student-Athlete Mentors and Cardinal Marketing and Promotions, she's provided student-athletes leadership awareness training and leadership development opportunities.

Additionally, she supervised undergraduates and post-graduate interns in areas of athletics administration, academic services and athletics marketing and promotions and previously served as the manager for all of North Central's indoor and outdoor athletics facilities.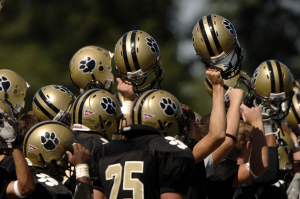 Prior to coming to North Central, Baker-Watson spent eight years at Aurora University where she was the head athletic trainer, senior woman administrator and instructor of physical education. As part of the athletics management team, she oversaw all aspects of game operations, directed student-athlete education as CHAMPS/Life Skills Coordinator, helped develop marketing and promotions initiatives and served as advisor for the Student-Athlete Advisory Committee.
"We were fortunate to have a remarkably strong pool of well-qualified candidates," said Mary Bretscher, Associate Professor of Kinesiology, Associate Athletics Director, and Coach of Women's Swimming. "As the extensive interview process proceeded it became clear that Stevie was the person who would best meet our needs and move us forward to make an already great athletic program even better."
"During the search process, Stevie demonstrated great enthusiasm and experience along with a vision for making DePauw athletics one of the premier programs in the nation," said Head Football Coach and Director of Student Athletic Recruitment Robby Long. "She will be a great leader, fan and advocate for our athletes, department and University as she builds on the great tradition of Tiger athletics."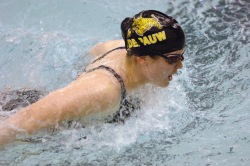 Baker-Watson currently serves on the NCAA Division III Membership Committee and the NCAA Ethnic Minority and Women's Internship Grant selection committee.
She holds memberships in the National Association of Division III Athletics Administrators, National Association of Collegiate Women Athletics Administrators and has been a member of the local organizing committee for the Women's Leadership Symposium. Baker-Watson also has facilitated programs on staff development/work-life balance at the NCAA National Convention, NCAA Gender Equity and Issues Forum and NACWAA National Convention.

A graduate of Ohio University with a degree in athletic training, she earned a master's in exercise science and cardiac rehabilitation from Northeastern Illinois University.

Baker-Watson will oversee 23 varsity sports which compete at the NCAA Division III level in addition to the intramural and club sports programs.



A member of the North Coast Athletic Conference, the Tigers have finished in the top 40 of the Learfield Sports Division III Directors' Cup standings each of the last seven years and have ranked first among Indiana's Division III schools in each year of the program's 16-year existence. Started in Division III in 1995-96, the Directors' Cup is a program which honors institutions maintaining a broad-based program and achieving success in both men's and women's sports.

Baker-Watson, who is just the ninth DePauw director of athletics in the last 87 years, begins her duties on February 20 and takes over for Cotton who has held the position since 1996. Cotton will serve as a Senior Adviser to President Casey.
Back