Prep School's January is Modeled After DePauw's Winter Term
January 9, 2012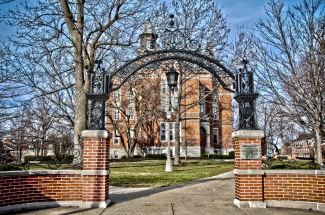 "A Hamilton County high school has a different approach to get students back into the grind of the classroom after Christmas vacation," reports Indianapolis NBC affiliate WTHR-TV. "Students at University High School, a college prep school in Carmel, spend three weeks focused on one subject. The program is called 'January Term' .... (It) is modeled after similar approaches found at DePauw University in Greencastle and Harvard."
Read more of the story by Bruce Kopp and access video at the television station's website.
DePauw's Winter Term bridges the fall and spring semesters during the month of January. It is an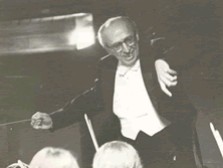 opportunity for students and faculty to participate in intensive exploration of unique concepts in non-traditional settings. Students can choose from five Winter Term programatic offerings: on-campus courses, short-term off-campus study, internships, independent study, or study at another 4-1-4 university or institution.
The first Winter Term, in 1971, featured visits by composer and conductor Aaron Copland (seen in photo conducting DePauw student musicians) and architect R. Buckminster Fuller. Learn more in this archived story.
Source: WTHR (NBC)/Indianapolis
Back