Winter Term Group in United Arab Emirates Featured in Newspaper
January 13, 2012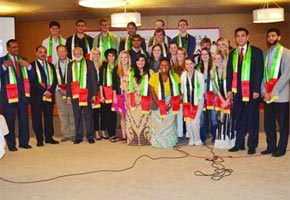 "A group of 21 students from different faculties of the DePauw University, Indiana, USA, are in town for the last couple of days as a part of their winter term course 2012," begins an item published in the Gulf Today, an English-language daily newspaper based in the United Arab Emirates. "So far they have visited different parts of the UAE and found the country 'a unique place in the Middle East' with its fast growth of economy in the presence of globalisation.

The text notes, "Every year as a part of winter term course, various groups of students of the DePauw University from different faculties visit a country and experience globalisation and multiculturalism. This year the group is in the UAE to interact with the Pakistani community residing in the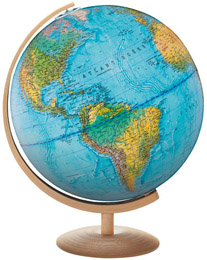 UAE to understand the multicultural values of Pakistani expatriates, the second largest community in the country."
The article points out that two professors, Jeff Kenney and Harry Brown, are leading the DePauw entourage. "So far we have visited different historical sites in Dubai as well as malls and also visited American University of Sharjah, one of the major universities," Kenney says. "We are also planning to go to Fujairah and later Abu Dhabi to experience globalisation and multiculturalism in the UAE. After this two-week long trip, the students will have to complete their assignment by incorporating their experience of what they have seen. The global, economic and political aspects and development of Dubai and the UAE will be presented by them in the form of a photo-journalistic book."
Access the complete article at the newspaper's website.
Source: The Gulf Today
Back