Enjoy Mysteries … and Smaller Pieces Friday Night
January 16, 2012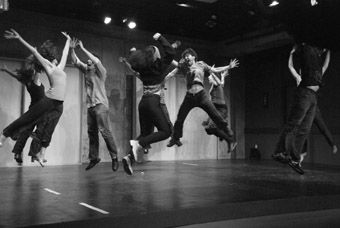 DePauw Theatre will present a preview performance of The Living Theatre's Mysteries … and Smaller Pieces, this Friday, January 20. The performance, which is presented free of admission charge, will take place at 7:30 p.m. in Moore Theatre, located within DePauw's Judson and Joyce Green Center for the Performing Arts. (photos by chantel cherisse lucier)
Created in 1964, Mysteries is a unique experience for both the performers and audience members. It is composed of several rituals involving breathing and group improvisation. It was one of the first original works that The Living Theatre created during the experimental theater movement. The show, along with many others by the company, seeks to ignite social change in both the cast and those who attend the performances.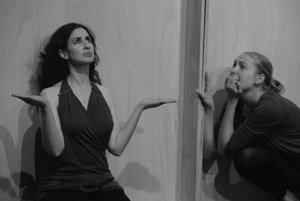 Two members of The Living Theatre company, Jerry Goralnick and Lois Kagan Mingus, will be part of the cast for this special performance. Following the show, Tim Good, the show's director and associate professor of communication and theatre at DePauw, invites audience members to stay for a talkback session with the company.
Learn more about The Living Theatre here.
Back