Indianapolis Star Talks with Dramaturg Richard Roberts '81
January 22, 2012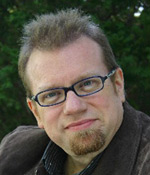 As resident dramaturg for Indiana Repertory Theatre, Richard J Roberts asks when considering a production, "Why here? Why now? Why for this audience? What does it have to say in our lives? How can we best say that as theater artists?"
Roberts, a 1981 graduate of DePauw University, talks with the Indianapolis Star in an article published in today's edition of the newspaper.
Jay Harvey writes, " 'Research and development' is the usual way to describe what a dramaturg does for a professional theater company, Roberts said. But in IRT's current production of Radio Golf, with the director and cast having come from Penumbra Theatre in St. Paul, Minn., 'I am to answer any questions that come up and get out of their way.' "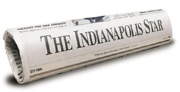 Read more at IndyStar.com.
Richard Roberts was a music major and Rector Scholar at DePauw, where he was very active in theatre productions. He was featured in this previous article.
Back