Mandy Henk Addresses American Library Association Meeting
January 21, 2012
"Librarians from the People's Library, part of Occupy Wall Street (OWS), spoke movingly this morning of the library, its goals, and the continuation of the project despite the effective dismantling of the volunteer-run library," notes a Library Journal article detailing a session held during the American Library Association's mid-winter meeting in Dallas. The panelists included "Mandy Henk, an access services librarian at DePauw University, Greencastle, IN," writes David Rapp.
The text reports, "The OWS protest site at Zuccotti Park in lower Manhattan—including the library—was cleared in a November 15 police raid."
Henk told the gathering, "Librarianship has a long history as a liberating force in society. How have we come to a place where the sharing of books, and the gathering and disseminating of knowledge has come to be such a revolutionary act -- one that brought the full force of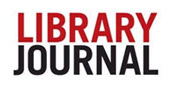 the militarized New York police department down upon it? I think the reason is that today we see an all-out assault on what libraries stand for and what they do."
Read more at the Journal's website.
Also available is this previous story.
Source: Library Journal
Back