'Liberal Arts Education Lends an Edge in Down Economy': USA Today
January 25, 2012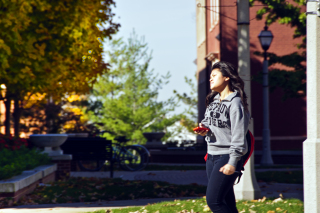 "A liberal arts education can provide a leg up in a down economy, a survey suggests," reports USA Today. Education writer Mary Beth Marklein writes, "Recent college graduates who as seniors scored highest on a standardized test to measure how well they think, reason and write -- skills most associated with a liberal arts education -- were far more likely to be better off financially than those who scored lowest, says the survey, released today by the Social Science Research Council, an independent organization."
The report finds that seniors who had gained critical thinking skills, the ability to reason analytically, and write effectively -- which are hallmarks of the experience found at DePauw and other top liberal arts colleges -- were:
Three times less likely to be unemployed than those who hadn't (3.1% vs. 9.6%).
Half as likely to be living with their parents (18% vs. 35%).
Far less likely to have amassed credit card debt (37% vs. 51%).
"This survey again underscores that the fundamental skills of critical thinking, communication, and problem-solving are key to lifelong success," commented David Harvey, DePauw's vice president for academic affairs. "DePauw, and all the best liberal arts colleges, are effective in helping students develop these skills across all disciplines because of our small class sizes, the personal attention students receive from talented faculty members, and our focus on preparing students for a lifetime of achievement, and not merely for their first job."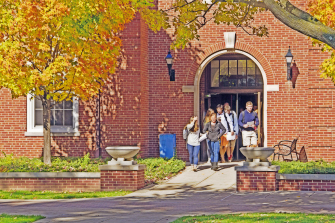 Read today's story at USA Today's website.
Graduates of the nation's top liberal arts colleges, including DePauw University, say they learned more in college than graduates of any other types of colleges, including their preparation for their first job and careers, according to a national study commissioned by the Annapolis Group, a consortium of America's leading liberal arts institutions. Released in November 2011, further details on the report can be found in this story.
Back