Steve Sear '87 Promoted to Sr. VP at Delta Airlines
December 22, 2011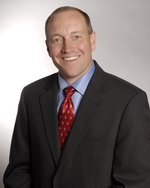 Steve Sear, a 1987 graduate of DePauw University, has been appointed senior vice president – global sales at Delta Airlines "to recognize his outstanding contributions at the airline," the company announced today. Sear's previous title was vice president – global sales.
"Under Sear's leadership the Delta sales organization has become one of the biggest contributors to the airline's strong financial performance," the announcement adds. "Delta for the first time this year was named Business Travel News' best airline in an annual survey of corporate travel professionals, reflecting the excellence in customer service the corporate sales team achieved under Sear's tenure. Delta's sales efforts also have been lauded by Recommend magazine this year. Sear guided the group through the merger with Northwest Airlines and the subsequent integration of the Air France-KLM and Alitalia Joint Venture sales teams and customer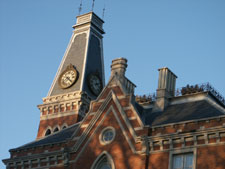 contracting." "This promotion reflects the impressive progress our entire sales group has made under Steve's guidance and vision," says Ed Bastian, Delta's president. "His experience will help us continue to make Delta the strongly preferred airline for corporate travel and agency partners."
Sear -- an economics major and Management Fellow at DePauw -- served Northwest Airlines as vice president of sales and customer care from 2005 to 2008 and served the carrier in a variety of roles beginning in 1992.
Read more here.
Also available is this previous story.
Back