Kurt Vonnegut Jr. Visits DePauw This Week
November 4, 1968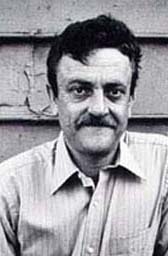 Kurt Vonnegut Jr., novelist and short story writer, will visit the DePauw University campus today and tomorrow as a guest of the English Lectureship Series. Vonnegut will present a reading at 7:15 p.m. tonight in the auditorium of Roy O. West Library and his campus visit will continue through Tuesday.
A private with the 423rd Infantry Regiment, 106th Infantry Division, Vonnegut was captured during the Battle of the Bulge on December 19, 1944, and was held as a prisoner of war at Dresden, Germany. As the war wound down, Dresden was bombed; Vonnegut and several other POWs hid in a meat locker and survived the attack.
"When we came up, there was nobody else left," he has noted. "Everything was consumed by fire. It was a nightmare."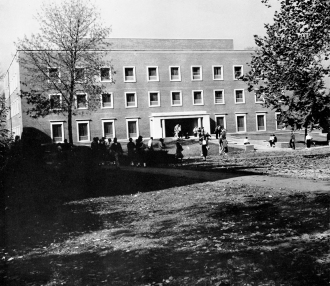 Those experiences provided background for Vonnegut's latest novel, Slaughterhouse Five, which will be published in March. His other works include Player Piano, Cats Cradle, Sirens of Titan, Mother Night, God Bless You, and Welcome to the Monkey House.
Vonnegut states that, as a writer, "You've got to have information about life along with what is taught in the English departments." He has worked as a police reporter for the Chicago News Bureau, a member of the public relations staff at General Electric, and studied mechanical engineering at Carnegie Institute of Technology. He is presently working as a lecturer at the Writers' Workshop at the University of Iowa.
Back