Ramsey Lewis Presents Old Gold Concert Tonight
October 14, 1967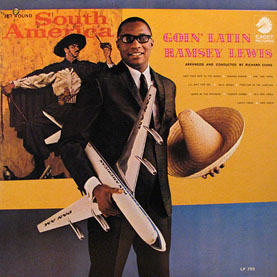 Ramsey Lewis is "that better musical mouse trap," according to United Press International. Tonight, Lewis and his trio -- responsible for such hits as The In Crowd and Wade in the Water -- perform at DePauw University's Bowman Gymnasium.
The concert, which begins at 8 p.m., is part of DePauw's Old Gold Day celebration.
A Grammy Award-winner, Lewis has also been honored with the Golden Microphone award and has earned five gold records. He'll be joined onstage by Maurice White and Cleveland Eaton.
Back