Comics that Teach by Prof. Jay Hosler '89 are Praised
February 4, 2012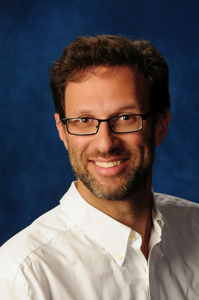 Clan Apis, Jay Hosler's "collection of comic books illustrating the life of a honey bee (is) both a delightful read and a superb leaching tool," exclaims American Bee Journal. The publication notes, "Hosler is a neurobiologist who teaches at Juniata College in central Pennsylvania. He uses science comics in courses including sensory biology, and he has demonstrated that they spur understanding."
A fan of comic books as a child, Hosler "contributed comic strips for the student newspapers of DePauw University, where he was an undergraduate, and Notre Dame University, where he completed his Ph.D. in neuro-ethology. At the same time as he was studying how the nervous system affects behavior in bees, he was drawing 'the usual college humor about parties, hard courses, trouble getting a date. I didn't connect my two interests.' "
As a postdoctoral student at Ohio State, Hosler merged his love of cartoons with science. "I was constantly looking at bees close up -- staring at their faces to assess whether they had learned, what they did with their mandibles and antennae. I didn't want to give them big camera eyes like a Disney character. I needed a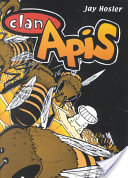 way to convey emotion without changing the shape of their eyes. With humans, a furrowed brow looks mad, but I had to ask how to do that with a bee. I saw that when they didn't like something, they crossed their mandibles and antenna. The solution I came up with was to use the antenna-like eyebrows to convey emotion."
The lengthy article appears in the February 2012 issue of American Bee Journal. Visit the publication's website.
A 1989 graduate of DePauw University, Jay Hosler is an associate professor of biology at Juniata College. He served as DePauw's Lee G. Hall Distinguished Visiting Professor of Biology at the University during the 2007-08 academic year. The professor's comics have been featured in Science, the New York Times, Chronicle of Higher Education, NPR's Morning Edition and Discover magazine. You'll find more information in this previous story.
Back