Glenn Davis '79 Elected Vice Chair of LCA's Academy of Antitrust Law
February 5, 2012
Glenn E. Davis, an attorney at Gallop, Johnson & Neuman L.C. and 1979 graduate of DePauw University, has been elected vice chair of the Academy of Antitrust Law of the Litigation Counsel of America. Based in New York, the Litigation Counsel of America is an invitation-only trial lawyer honorary society, with membership limited to 3,500 Fellows, representing less than one-half of one percent of all American lawyers.
The purpose of the LCA is to recognize deserving, experienced, and highly qualified lawyers, to provide a forum for scholarly authorship of legal articles on trial and litigation practice, to provide outstanding resources for professional development, to promote superior advocacy and ethical standards in the practice of law, to assist in community involvement by its membership, and to advance a superior judiciary, by taking relevant positions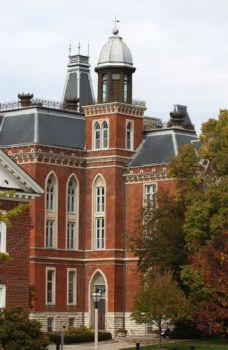 on issues or legislation affecting judicial compensation and/or benefits, as well as those affecting the American litigation processes.
Davis chairs Gallop's litigation department and is a Charter Fellow in the LCA. His practice area expertise includes antitrust litigation and counseling, business litigation and securities litigation. He has been recognized as a Missouri "SuperLawyer" annually since 2005 and named one of the top 50 lawyers in St. Louis in 2011. He is also named in Best Lawyers for antitrust law and litigation and several other categories.
After graduating from DePauw, where he majored in political science, Davis earned his J.D. degree from Washington University School of Law. His civic and charitable activities include membership on DePauw's Board of Visitors.
Learn more in this previous story.
Back