Pulitzer Prize-Winning Composer Joseph Schwantner Here for 'Music of the 21st Century', February 15 - 19
February 10, 2012
K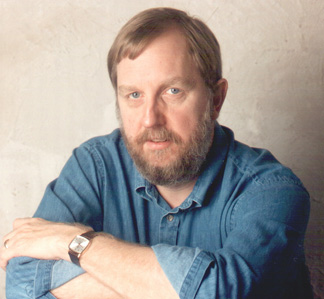 nown for his dramatic and unique style and as a gifted orchestral colorist, Pulitzer Prize-winning composer Joseph Schwantner will be on the DePauw University campus from Wednesday, February 15, through Sunday, February 19, as the 2012 guest composer for "Music of the 21st Century." An annual residency that brings some of the world's most distinguished composers to DePauw, Music of the 21st Century provides students and faculty members a special opportunity for personal interaction with these composers –- to study, perform, and share with our audiences the music of our time.
The five-day residency will include a wide variety of activities, including classroom discussions with Schwantner, individual coachings of the composer's works, a percussion master class, and various performances. All events, which are listed here, are free and open to the public.
The residency's highlights include: Convocation: A Conversation with Joseph Schwantner – including a student performance and a question and answer session ; Wednesday, February 15 at 10:30 a.m. in Thompson Recital Hall;
Chamber Music Concert – featuring student performances with commentary by the composer; Thursday, February 16 at 7:30 p.m. in Thompson Recital Hall
Chamber Music Concert – featuring student and faculty performances; Friday, February 17 at 7:30 p.m. in Thompson Recital Hall;
Percussion Master Class; Saturday, February 18 at 1 p.m. in Kresge Auditorium;
Closing Concert featuring the DePauw University Orchestra and the DePauw University Band, with guest narrator Vernon Jordan '57; Sunday, February 19 at 3 p.m. in Kresge Auditorium.
Joseph Schwantner is one of the most-performed American composers today. He received his musical and academic training at the Chicago Conservatory and Northwestern University and has served on the faculties of The Juilliard School, Eastman School of Music and the Yale School of Music. Schwantner's compositional career has been marked by many awards, grants, and fellowships, including the Pulitzer Prize in 1979 for his orchestral composition Aftertones of Infinity.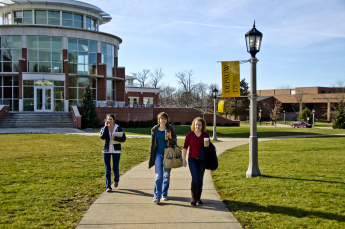 He has received several Grammy nominations.
Music of the 21st Century is generously underwritten by Robert A. and Margaret A. Schmidt, '69 and '69, respectively, with additional support from the Gilbert S. Lance Fund.
For more information about Music of the 21st Century, a full listing of events, and an extended biography of Joseph Schwantner, visit the DePauw University School of Music website.
Back