Bill Tobin Appointed to Greencastle School Board
February 9, 2012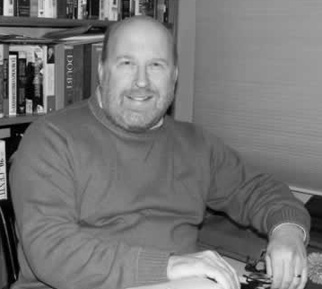 Bill Tobin, director of institutional research at DePauw University, is the newest member of the Greencastle School Board. A story in today's Banner-Graphic reports that Dr. Tobin was appointed at last night's meeting and brings to the board "a new resource in its efforts to interpret the mountains of ever-changing data a school corporation must process."
Jared Jernagan writes, "Tobin's position at DePauw involves the collection and interpretation of data about the institution. Through the process, his office provides support for policy formulation and decision making. Although the school board presides over a different level of education, Tobin hopes he can bring some of his expertise and help the corporation."
"Mostly, (I can bring) an ability to frame questions," Tobin tells the newspaper. "In our line of work -- whether it's K-12 or higher education -- the questions are more important than the answers. Learning how to formulate questions and get at the heart of issues may be one of the key issues we're going to face
-- and they have faced, I'm sure."
Read the complete story at the Banner-Graphic's website.
Bruce Stinebrickner, Leonard E. and Mary B. Howell Professor of Political Science at DePauw, is president of the Greencastle School Board.
Back