Putnam County Relay For Life Receives National Award, Sets 2012 Goal
February 11, 2012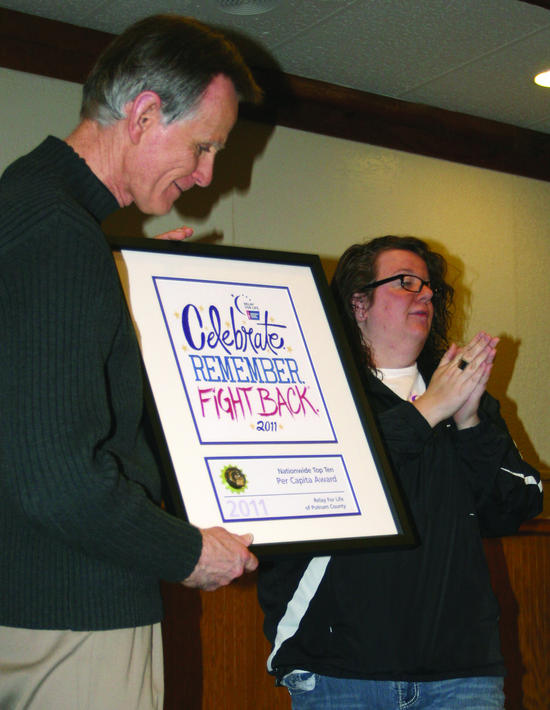 Putnam County Relay For Life has been recognized by the American Cancer Society as one of the top ten events in the nation for per capita fundarising. The 2011 event took place April 30 - May 1 and brought in more than $126,000 in contributions. Dick Shuck, director of business services at DePauw, was presented with a plaque earlier this week at the kick-off breakfast for this spring's fundraiser.
In the sixteen years DePauw University and Putnam County have combined to raise money for the American Cancer Society through Relay For Life, the events have raised a total of nearly $2 million to fight the deadly disease. The event is staged each year at DePauw's Blackstock Stadium; the 2012 dates are April 21 - 22 with a goal of $147,500. The DePauw-hosted Relay has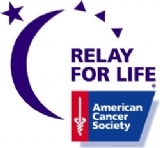 previously won several awards for being among the best of its kind among American colleges and universities.
"We are seventh in the nation," says Greencastle Mayor Sue Murray. "This event has made us realize that we share more than what divides us."
Read more in an article published by Greencastle's Banner-Graphic.
Access a recap of the 2011 event here.
Back